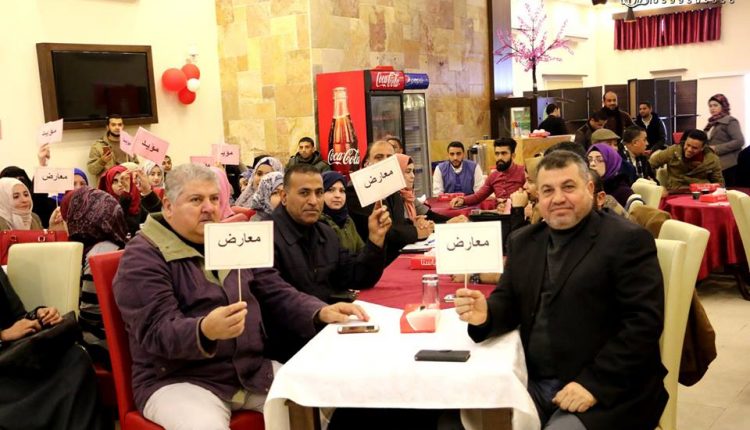 Youth dialogue and debates with local political leaders
 
Title
Description
Implementing Organization 

Al Muttahedeen for Social Culture

Targeted Group

70 Youth from both Genders

Implementation  Details 

Enhancing concepts of dialogue as an approach to find solutions for controversial issues among the relevant parties and contribute to enhancing the approach of opinion and other opinion among the relevant parties.

provide young people with a culture of constructive dialogue process and contributing to activating the role of youth in the process of local and political participation through exchanging experiences and opinions.

Setup for 2 debate sessions under the title: "Young's perspective about the expansion of  the division and its effects on all  aspect of daily life, Palestinian women see that their societal role is declining due to the political divide.
Youth dialogue and debates with local political leaders
Prev
1 of 18
Next