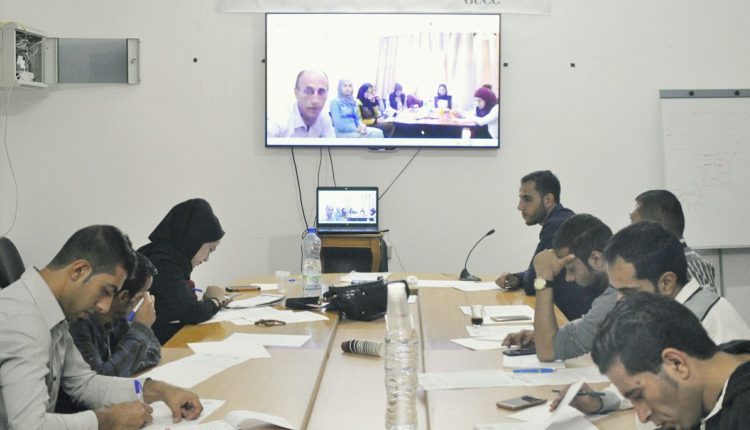 The Youth House for Culture and Development organizes a dialogue between Gaza and Jenin
The Youth House for Culture and Development, in partnership with Pal-Think for Strategic Studies, organized a dialogue meeting as a part of the activities of the civil society initiative / performance to spread the spirit of peace and embrace a unified national discourse. The initiative highlights the importance of cooperation between youth institutions in the West Bank And the Gaza Strip.
The meeting was held at the General Union of Cultural Centers in Gaza, where they speak thoroughly about the impact of the reconciliation agreement on the reality of young people in the West Bank and the Gaza Strip. Besides, they talked over the joint agenda between young people in the West Bank and Gaza as well as the youth movement so as support the reconciliation efforts.
The meeting was attended by a number of illustrious young people in the Gaza Strip and the West Bank. The main points were discussed and recommendations were made. Furthermore, they expressed their hope that the reconciliation efforts will culminate in the holding of municipal, presidential and legislative elections. They genuinely know the necessity of the youth's views and aspirations in paving the way towards engaging directly in the political process and  letting their voices clearly heard and taken into consideration.
The Youth House for Culture and Development organizes a dialogue between Gaza and Jenin
Prev
1 of 4
Next