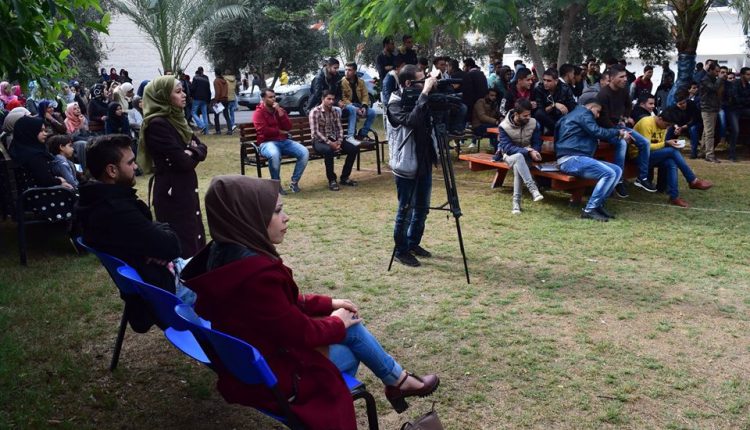 Closing "Music for Reconciliation" Initiative in Gaza University
As a part of "Strengthening Civil Society Organizations in Achieving Community Reconciliation at the National Level" Project, the association of Educational Forum conducted the latest activities of "Music for reconciliation" Initiative in Gaza University, in cooperation with Pal-Think for Strategic Studies. Pal-Think always does its best to involve youth in promoting reconciliation and community peace through such initiatives.
The initiative was led by a distinctive group of young persons who performed and sang a number of Palestinian songs. Furthermore, the Dean of Student Affairs at Gaza University, Mr. Mahmoud Al-Hemdeyat, confirmed the importance of the youth's will and energy so as enhance their community participation by their knowledge, culture, and art.
This initiative was filiticiously implemented three times in three Palestinian universities in the Gaza Strip in the presence of Pal-Think for Strategic Studies representatives and these universities' employees and students.
The attendees spelled out their admiration of similar initiatives that consolidate the role of youth in expressing their opinions and widening their energies. This is paving the way towards letting their thoughts and voices be heard.  
Closing "Music for Reconciliation" Initiative in Gaza University
Prev
1 of 5
Next